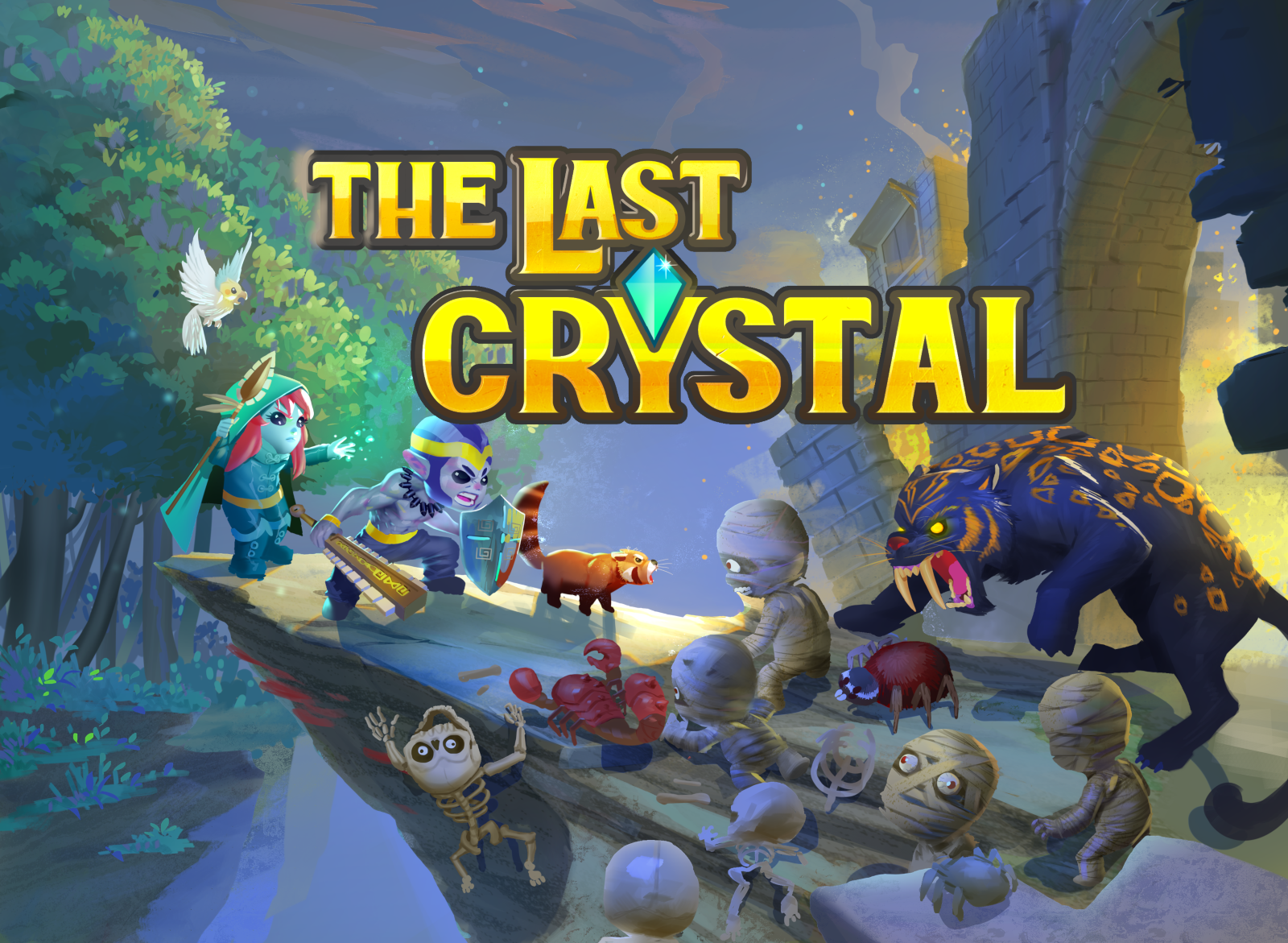 28
Oct
Announcing The Last Crystal Demo
Hi everyone! I'd like to share a big announcement regarding the Co-op Adventure Indie Game that me and my team have been working on in the last 2 years: The Last Crystal's first public Demo will be released on Steam in November this year. You can download and play it on PC and Mac.
The Last Crystal is a co-op adventure game for 1 or 2 players. Players team up to explore a dangerous magic temple with its lively forests and dark caves, defeat epic foes, join helpful allies, acquire unique powers and solve enigmatic puzzles to unravel the secrets behind the last and most powerful crystal.
We have been working on this game for over 3 years. It started as a school project for our Master's Degree and we liked the game too much to abandon it after the class ended. Instead, we continue developing it in our free time and now we're ready to show you a part of our work. The upcoming Demo consists of 3 main areas to explore: the temple, the forest and the cave, hundreds of enemies to fight and secrets to discover.
Here are some highlights of the game:
Unique co-op mechanics: Team up with a friend and work together to solve challenging puzzles and fight epic monsters. For a challenge, you can play solo by controlling both characters at once.
Many open areas to explore: the ancient temple, the dark caves, the gleaming forest, the snake pit, the death valley, the mummy sanctum, and more.
Epic guardian boss fights: The Guardians of the Temple are the deadliest of all enemies you will encounter. Take on these epic challenges with help from your allies, a lot of courage, a little luck, and the power of friendship.
Helpful allies: Players will encounter many unusual temple inhabitants who will aid them in their quests. Befriend the 'see-in-the-dark' sheep, the lost panda, the eccentric bird, and the ghost archeologist.
Weapons, upgrades and powers: There are various types of weapons to be discovered and collected. Some can be used individually, while others need to be used cooperatively by both of you. Each character will be able to unlock their own unique skills, making each member of the team valuable. Weapons can be upgraded too, so you will get stronger and better the more you play.
That's it about the game! Hope you will feel as excited about it as we do. You can wishlist the game on Steam, download the Demo when it's released next month, play it, and let we know what you think. Your feedback is invaluable to us so we can improve and make a bigger, better game.
If you're interested in the development process, you can follow us on The Last Crystal Discord. This will be the best place to get updates about the game, suggest improvements, and participate in contests. People that join our Discord will also able to play an extended part of the Demo that would normally only be included in the final game. This "extended Demo" part will be available for free to Discord members until the full game is released.
At the moment, we're polishing and playtesting the Demo so it can be released next month. We can't wait for you to play it and tell us what you think. Hope to see you soon in the temple, embarking on a fun and unique quest for the last and most powerful crystal!