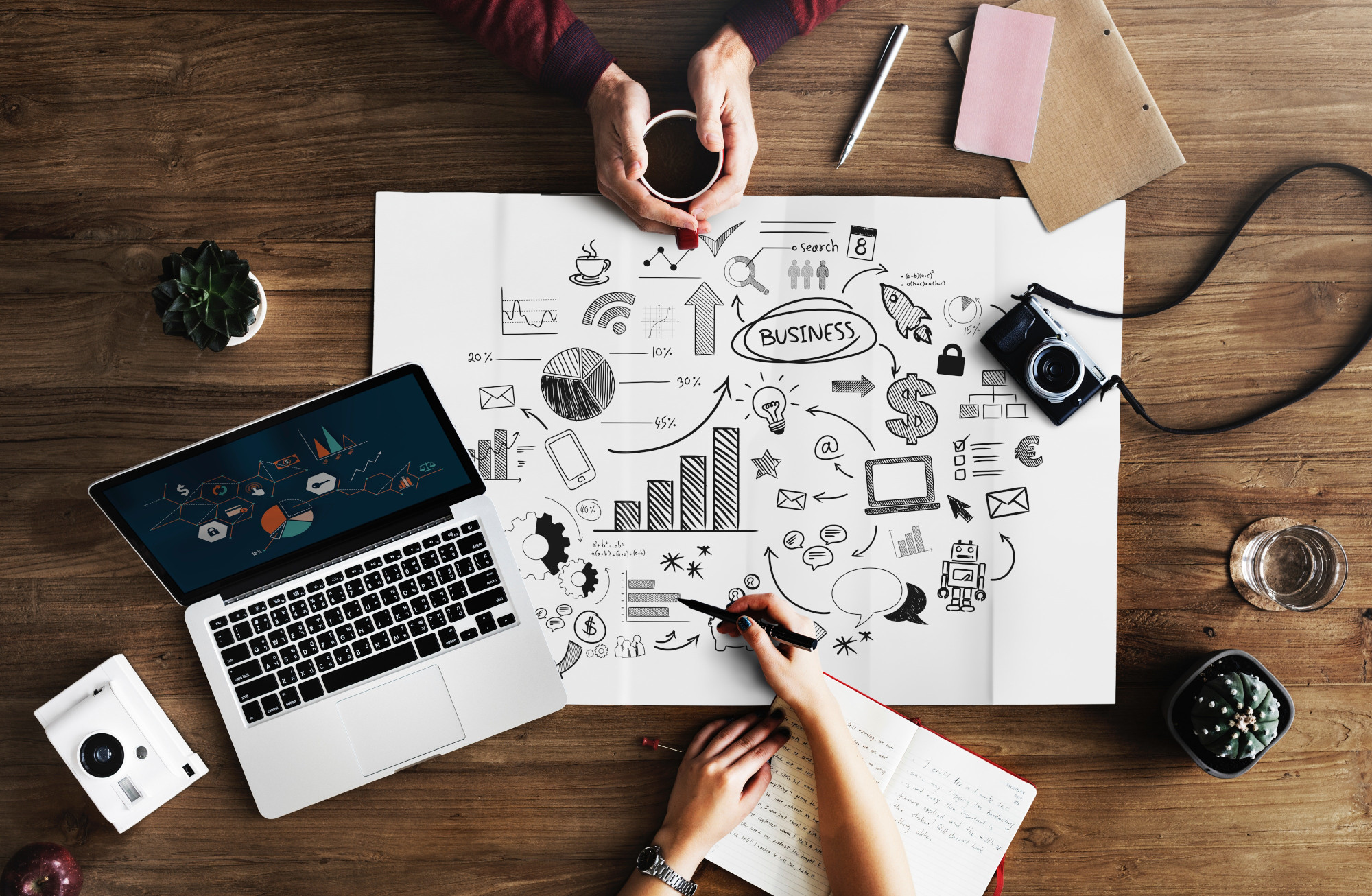 09
Jul
How to become a successful freelance game developer
Since I started doing game development as a contractor, I've had a lot of people asking me how they could get started in the field, how to find clients, how to make it work. I'll share some of the best advice I know, hoping it can help some people interested in freelance game dev!
For this article I would like to focus on freelancing and the gig economy, I will not share advice on how to find a job in the game industry (sorry if that is what you were looking for). Freelancing is not for everyone, some people prefer a stable jobs and others (like me) prefer to be their own boss, both are totally legit and there is no right choice. Some people see freelancing as a gateway to find a job, but I see it more as a gateway to entrepreneurship. If you have trouble finding a full time-job it will not be easier to find multiple contract jobs every week/month… It's a lot of hard work, different work, but better suited to those with entrepreneurial mindset or with an interest in that. If your ultimate goal is to find a stable job, go straight to your goal. It will save you a lot of hassle. This being said, let's get started with the tips:
Work on your skills first
If you don't have a portfolio, go make a portfolio right now! Having it online is probably a very good idea, there are many template websites available online. If you're an artist just create an account on ArtStation and post your work there. If you're doing 3D make sure you render your work with some lighting to make it look professional. If you're a programmer, make your own website! (And get a template don't try to design it yourself).
Once you have something you can show online, Ask for feedback! Don't just sit there and pretend that your portfolio is good. Ask for genuine feedback from other developers and people in the industry (so not your friends or parents that don't know anything about game dev). Sometimes its just a way to present yourself that could be improved, other times you'll need to work on more projects!
How to get your first client
Assuming, that you already have a good online portfolio, here are two approaches that work well and that I would recommend if you are looking for your first clients. The first one is to suggest an offer that they can't refuse. For example, suggest them to do the work and only get paid at the end, and only if they are happy with the result. By taking all the risk it will make it much easier for them to say yes. Of course you may have trouble getting paid for some projects, but you need to get started, your are building your experience. That method is also a good way to build your reviews on a freelancing platform. Some people even just go and offer to do some tasks for free, just to build the reviews, or you could ask some form of 'optional bonus'.
You have to be careful though, when I say that, I mean that you should do that for small tasks, maybe a few days or a week. Don't go start working for a huge project for months.
The second method is to team up with someone that already serve your target clients. If you are a programmer, find a freelance artists that already has clients. If you're an artist, find a freelance programmer that need art assets for their client's project.
It's all about expectations
Yes! Set the right expectations right at the start! Have you ever heard the motto "Underpromise, but overdeliver?", this is exactly what I mean! Make sure you understand the needs of the client and that you also state what is NOT included in each order. What if your client expect you to create all the art assets and sound assets of the game, not knowing that you actually just do the "programming"? This would be a huge misunderstanding. Make a short and clear list of what is included and what is not. Use references if needed.
Keep your orders sustainable.
I usually prefer fixed price per task since I don't have to count hours and it also helps the client to budget the project. I know some freelancers prefer hourly, but I would say that if you are starting, you probably just want to make it easy for the client. Don't worry about hours. Just assume the risk and tell them how much it will cost. If you're not sure about it. Subdivide the order into smaller steps, giving you time to adapt the price as it goes. Never quote for a full game without subdividing it into smaller steps!
That brings me to the next point: size of an order. I personally like to keep my order between $300 to $800 (but go cheaper if you are just starting). Below that makes it hard for you (more delivery, reviewing, quoting, and negotiation to do), and above it may be scary for the client.
Each order should be doable in a few days. Don't promise anything that could take weeks or months to do, you never know where the project will be after so long. You can check more about the "Agile" mythology, I think it's a good way to remain flexible and it applies well to game dev.
Learn to work fast
That one may sound funny but one of the best ways to increase your income. If you can produce more work in less time. You'll be able to be work on more projects and ask a better hourly price. This is another reason why hourly rate doesn't matter so much in the freelancing world, everyone works at different speed. What matters to the client is how much it will cost for a specific task. That's why I always prefer to quote by task, it also removes the hassle of counting hours.
Conclusion
In conclusion here are the things you need to do
-Work on your skills first: you need to be very good at what you are doing to be competitive.
-Have an online presence: your own website, social media, and freelance platforms.
-Join groups on Discord or Facebook
-Start with small projects.
-Offer to work for cheap or free to get started if you can't find a first client.
-Be clear about quality expectations and the tasks you will work on.
-Learn how to be good at selling! (I will write another article on that).
I hope all my advice will help you and your goals. This is what works well for me but you may have to find you own way! If you have any more questions, don't hesitate to contact me, would be happy to help with more advice.